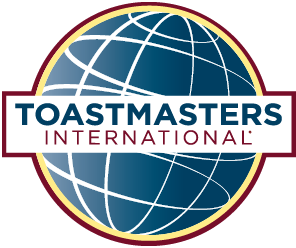 I joined Toastmasters in May 2012.
It has been one of the most valuable, positive and life changing endeavours in my life.
I owe a deep debt to the wonderful supportive members of Sandgropers Toastmasters and the wider Toastmasters community for helping me overcome my public fears and to help me become an accomplished speaker and leader.
Here is  a list of most of my speeches throughout the years:
Competent Communicator Manual
Ice Breaker – What's in A Name?
Organise Your Speech – What To Expect When She's Expecting
 Get To The Point – Greatness
How To Say It – First Memory
Your Body Speaks – Voice
Vocal Variety – D-Day
Research Your Topic – The Universe Is An Amazing Place
Get Comfortable With Visual Aids – Identity Based Habits
Persuade With Power – Finding My Father
Inspire Your Audience – Just Be Yourself (Because Everybody Else Is taken)
Humorously Speaking (Adv Manual)
Warm Up Your Audience – Beautiful Beginnings
Leave Them With A Smile – Two Steps
Make Them Laugh – The Joys Of Parenting
Keep Them Laughing – The Art Of Losing A Speech
The Humorous Speech – I'm Not Funny. I'm Hilarious.
Storytelling (Adv Manual)
The Folk Tale – The Monkey King
Lets Get Personal – No Free Lunches
The Moral Of The Story – Shine Bright Like A Diamond
The Touching Story – Discovery Moments
Bring History To Life – The Power of Dreams
Other Speeches