What do you think of when you hear the words 'Red Hot Bananas'?
Ok, lets try to keep it PG rated ok?
Well what ever preconceptions, misconceptions or faint ideas you may have, the reality simply blew me out of the water whenI attended the second annual Red Hot Bananas – Shine Event at the Four Points Sheraton on Friday 28th February.
Red Hot Bananas is the brain child of Iwona Polowy. I had the good fortune of connecting with Iwona (founder of Minds United) only a week or two earlier at a business networking event in Subico, which was very well attended and run by Richard Giannini of Gen y entrepreneurs with vision. Touted as:
"a day of great workshops, expert presenters and networking with up to 200 people; executives, business owners and other professionals; to share experiences, learn from each other, and discover new opportunities."
I walked away with such a profound gratitude of the complexity, diversity and passion of entrepreneurs, businesses and non-profit bodies in Perth.
Sometimes its all too easy to get so focussed about your own business, or your own industry that you may never get the chance to get out of the office and really appreciate the wider bigger picture. It helped me connect with a wider business community, not only for future business referrals but also long lasting friendships.
The Venue
Red Hot Bananas was held at the Four Points Sheraton Hotel (previously the Four Seasons) opposite the new Entertainment centre. Getting there was a pain free ride into the city and a 5 minute walk through the bustling morning city – it gave me a moment to admire the emergence of the street art scene which is really contributing to the vibrancy of the city. Along the way it allowed me an opportunity to listen to my favorite audios at the moment Philiosophers Notes by I can't recommend this program enough
The venue was immaculate, there was an abundance of tea and coffee available and Iwona was waiting at the door looking splendid in a coral orange dress.
When I went into the main ballroom what immediately hit me was the organsation of the room. Rows of chairs were placed in an oval semi circle. I could tell it wasn't going to be your average seminar event…
Halfway through the day Lunch was served and I had two delicious vegetarian rolls that had grilled vegetables. Given my latest vegetarian challenge, this was a godsend. I had already been to a few events where the vegetarian choice was limited to fruit or biscuits so to have a delicious meal that was on par and just as abundant as the equally delicious meat choices was a bonus of for the Sheraton
Finally, when the event finished there was an opportunity to network an socialize at the bar. I wasn't able to stay long but the relaxed atmosphere and the emergence of the after work crowd made the bar area a tempting place to finish off a working week.
The Truth About Networking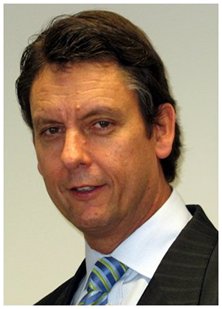 The calibre and generosity of the speakers was extremely high. Funny, engaging and informative. There was also real moments where I was made to feel totally out of my comfort zone but it was equally as refreshing to be treated like an adult and business professional (see more about that below).
Firstly, if all I did was listen to the first speaker Ron Gibson of Go Networking for an hour it was worth the trip into the city. Truly a no BS kinda guy who truly knows his subject of how to do networking the right way
Here's my Notes:
There's a difference between Socialising vs Selling vs Networking. And 90% of people have no idea what the difference is and because they do it wrong they then claim that networking doesn't work.
Networking done wrong is nothing more than face to face cold calling (spamming). I'm sure we've all been to business events where someone has shoved a business card into our hands almost pleading with us to call them.
#1 Aim of real networking is to build long term mutually beneficial relationships
Call to action was to go out and help 5 people that day with no strings attached – help others become successful and you will get the most prized possession in business = word of mouth referrals
What you say about yourself is bullshit. What others say about you is gold.
Networking building relationships and Rod told the story about the Dutch Admiral principal. the true story of the youngest admirals in naval history. when they were young naval men they made a pact. They would both go into the world and promise to only say good, amazing things about each other and nothing about themselves.
They kept that pact and became the youngest dutch admiral sat 31 and only revealed that strategy when they became Admirals.
If you want something – GIVE first.
Real networking is very much a dating game. If you don't meet again its just socializing.
Rod tells the story about meeting his wife and how over a series of dates they grew to knew each other and after each date they asked each other, hey this was fun. do you want to do this again?
It takes TIME for people to trust you
Business is better than marriage because in business you can have more partners.
There are 150 opening lines or 'ice breakers' you can use when meeting someone. However what you really want to get to is to asking them
'Whats your reason of being here today? Then your job is to help them.
Success for others = success for you
Networking is more about intent, mindset is more important than skill set
Don't give out your business card, or say anything about your business until first asked.
Work FOR the room rather than working the room
Everyday without fail network (I must admit this is something I don't do everyday or even every week!)
Once a week do something nice for people, no strings attached
Regularly Meet NEW people at events
3 Action Takeaways:
1. Meet new people
2. Do nice things
3. Connect
Help 5 people today
Our next Speaker was Alan Halford
To say Alan was different was an understatement. His philosophies were written out at the start of the conference. And while at first they didn't make sense until you put them in practice.
Overall it was about helping people regulate themselves, empowering them to KNOW what is best for themselves.
Alan created a system (which at first seemed very chaotic) for meetings to take place, that really serves those who attended them and really respected those who came.
Some central tenants were:
All meetings will start on time and whenever it starts that is the right time
You will know when a meeting is over, when its over
What happens is what was supposed to happen
Whoever comes are the right people
Use the Law of Mobility (The Law of Two Feet). Move away if it doesn't serve you.
Be prepared to be surprised
So 200 people created their own agendas, formed meetings and talked about things that were important to them.
I went into two meetings:
What is your passion and the other was the challenges of small business. And I used the law of mobility to walk away from two meetings. How refreshing!
Noteworthy Workshop Speakers
Someone I'm deffinately looking to work with in the future is the calmly spoken but seriously passionate CEO of Nifnex – Zeeshan Pasha. He explained that the The emergence and creation of Nifnex simply came about because that was what the small business community was calling out for.
In one of our impromptu meetings the discussion of entrepreneurs wearing so many hats came out. I referenced the book E-myth as a defining book into the transformation of a 'passioante technician' into a true entrepreneur and visionary. In that discussion accounting solutions came up and i learnt about payment Hub, Xero, Shoebox, business master and cash-flow manager. All of them Australian companies. But the solution that had the most ardent raving fans was Xero (you couldn't buy the free publicity). I was immediately intrigued about instant pofit/ loss statements on the fly via my smart phone and taking pics of my receipt with my phone and having it automatically scanned and updated. very cool
In Zasheen's workshop I learnt that personal branding is what people say about you when you are NOT around. That's your personal brand!
Clare Vanderplank talked about the Slow Movement – acting with deliberate intention, designing a sustainable life that leads to a sustainable future rather than moving fast, being reactive.
Anton and Alicia Mankveld of Designer Life Technologies who took some good leaflets out of Tim Ferris' shook The Four Hour Workweek. And asked us what can we
Eliminate? Automate or Delegate? In that order.
Anton's someone I plan on working with this year, with his expertise in software and knowledge as a certified infusionsoft partner. And besides he loves cave diving and he's pretty cool.
Conclusion
One big difference about this conference was that is was soley made possible through the efforts of volunteers and the whole event was non profit.
I could easily rave on for another couple of pages about this event but admittedly there was one downside to the conference. It's an annual event so I have to wait a year before the next one!
In the mean time, there was lots to chew on for any discerning entrepreneur or business person including the following takeaways:
1. Networking is about cultivating long term relationships based on giving, trust and friendship.
2. Do what you love with passion, think bigger, and make it your aim to help people
3. Leaders are great communicators, and if you have a worthy mission you will attract worthy people.
Noteworthy Resource Links:
Iwona Polowy – Australia | LinkedIn
Richard Giannini – Australia | LinkedIn – Infinity Growth Blog
Entrepreneurs with VISION (Perth) – Meet-up
Four Points Sheraton Perth
Ron Gibson of Go Networking
Zeeshan Pasha – Australia | LinkedIn
Nifnex
Clare Vanderplank – the Slow Movement – Weapons of Mass Creation Blog
Anton and Alicia Mankveld of Designer Life Technologies